5059 Aluminum Plate for Fuel Tank
5059 Aluminum plate belong to 5xxx Al-Mg alloy, which has high strength, high plasticity and corrosion resistance, good weldability, and low cracking tendency. With its own unique advantages, it is widely used in special tank truck for dangerous goods such as petrochemicals.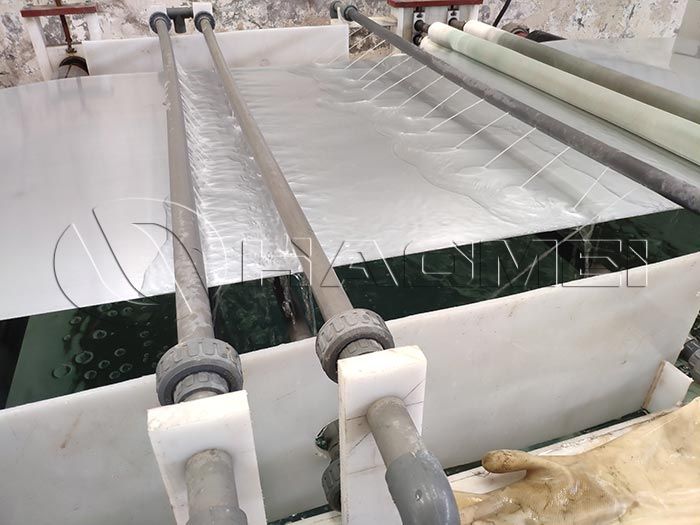 Advantages
1. It is of low density, only 2.66g/cm3.
2. It is of high tensile strength, which is higher than some low-carbon mild steel.
3. It is of excellent corrosion resistance and durable.
4. It is of good welding performance, which is not easy to crack and deform after processing.
Aluminium 5059 price
The aluminium 5059 price consists of two parts: the average closing price of A00 aluminum ingots on the Yangtze River on the day of shipment and processing fees. Since the price of aluminum ingots fluctuates daily, the quotation will fluctuate.
About Haomei Aluminum
Haomei Aluminium is well known for good user reputation and a complete after-sales service system, which can provide users with consulting, sample, after-sales and other services. Our 5059 aluminum has good processing performance, is not easy to rust, and is durable, which has passed the quality system.
Specification of aluminum 5059
Alloy

5059

Temper

O, H12, H14, H16, H18, H19, H22, H24,

H26, H28, H112

Thickness9mm)

1-500

Width(mm)

500-2650

Length(mm)

500-16000

Typical application

for various liquid, liquefied gas and powdered cargo transportation vehicles
Research on 5059 aluminum sheet
5059 aluminum alloy is a new type of high-magnesium aluminum alloy registered by the German Corus company in 1999, which is mainly used for structural parts of ships, spacecrafts, rockets, etc.
5059H131 and 5059H136 aluminum alloys have better elastic resistance, mechanical properties and corrosion resistance than 5083H131, 5083H136, 2519T87 and 7039 aluminum alloys, which can be used to replace 5083 and 7039.
As a non-heat-treatable and strengthened aluminum alloy, 5059 aluminum alloy is mainly strengthened by solid solution strengthening and strain strengthening. In order to improve its comprehensive performance, a large number of alloying elements are introduced for its processing like Mn, Cr, Cu, Zn, Zr,etc.
Original Source:https://www.aluminumtankerplate.com/a/5059-aluminum-plate-for-fuel-tank.html
Tags: 5059 aluminum ,
Prev:5xxx Aluminum Plate for Tank Truck
Contact Us