Aluminum Sheet Coil 5059 for Tank Truck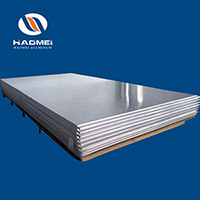 Aluminum sheet/ coil 5059 is widely used in special tank truck for dangerous goods like fuel. Aluminum 5059 belongs to the Al-Mg aluminum alloy plate. It is high strength, high plasticity and corrosion resistance, good weldability, and low crack tendency. With its own unique advantages, it is widely used in special tank cars for dangerous goods such as petrochemicals.
Why choose alloy aluminium plate for tank truck
Tank trucks are a kind of transportation vehicles used to transport various liquids, liquefied gases and powdered goods. With large carrying capacity, its fuel consumption and exhaust emissions are relatively serious.
In recent years, with the popularization of lightweight, alloy aluminium plate for tank truck has been widely used in the manufacturing of various tank trucks such as fuel tank, Moss LNG tank, semi truck,etc. The common alloys are 5xxx and 6xxx aluminum plate and coil.
Specification of 5059 aluminum plate for tankers
Chemical composition
| | | | | | | | | | | |
| --- | --- | --- | --- | --- | --- | --- | --- | --- | --- | --- |
| Alloy | Si | Fe | Cu | Mn | Mg | Cr | Zn | Ti | Others(%) | Alloy |
| Each | Sum | | | | | | | | | |
| 5059 | 0.25 | 0.40 | 0.10 | 0.10 | 2.2-2.8 | 0.15-0.35 | 0.10 | / | / | / |
Mechanical performance
Alloy

Temper

Yield Strength

Rp0.2(Mpa)

Tensile Strength

Rm(Mpa)

Elongation

A50(50%)

5059

O/H12/H32

401

280

16.2
Size
| | | | |
| --- | --- | --- | --- |
| Alloy | Thickness | Width | Length |
| 5059 | 1.0-500 | 20-2650 | 500-16000 |
Features of 5059 aluminium coil for tankers
1. It is of low density, only 2.66 g/m3.
2. Aluminum 5059 is of high tensile strength, which is higher than some low-carbon mild steel.
3. It has excellent corrosion resistance and durability.
4. It is of good welding performance, which is not easy to crack and deform after processing.
5. We use precision saws with an accuracy of ±1.5mm to ensure the accuracy of the 5059 aluminum plate.
Application of 5059 aluminum sheet
1. 5059 aluminium sheet has high tensile strength, strong resistance to seawater and marine climate corrosion, and good welding performance, so it is widely used in ship building.
2. The aluminum tanker plate has good conductivity and energy absorption performance. When the tanker collides, no sparks are generated, thereby reducing the occurrence of accidents such as explosions. It is an ideal material for the manufacturing of various liquid, liquefied gas and powder tankers.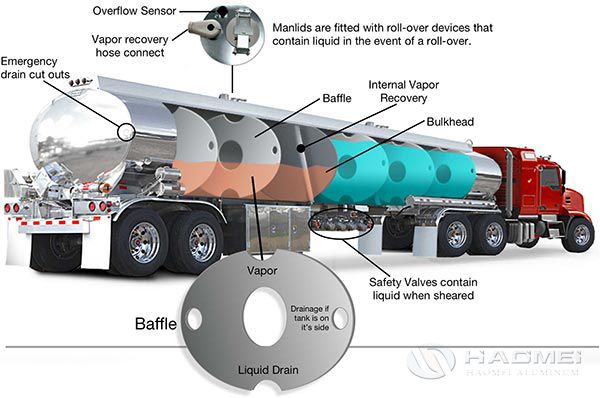 5059 aluminum plate for tanker price
The influencing factors of 5059 aluminum plate for tanker plate include specifications, aluminum ingot prices, freight and other factors. Its different applications has different requirements on its specifications, thus leading to different prices.
The price of aluminum ingots also affects the aluminum 5059 price. In addition, in order to reduce the shipping cost for our customer, we carefully screen our shipping agent every time to ensure provide a better price for you.
Why to choose Haomei Aluminum
1. We purchase aluminum ingot raw materials from large manufacturers to ensure the aluminum sheet price from the source.
2. With "1+1" "1+4" production line and six-high cold rolling mill, we can produce ultra-wide 5059 aluminum sheet.
3. Haomei Aluminium has more than 20 years' experience. With mature technology, we can ensure consistent superior quality and better control of the production cost.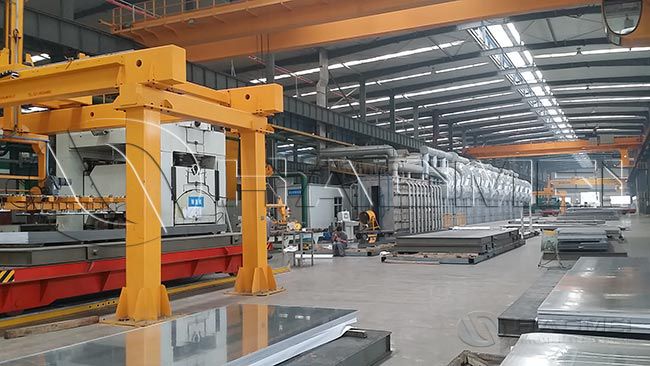 FAQ
1. How to get a quotation?
There are three ways to contact us to get a quotation:

Fill in the form on any page of the website

Send inquiry to sale@alumhm.com

Contact us through Wechat, Whatsapp and phone: +86-15978414719
2. What's your MOQ? And what should I do if my demand is lower than MOQ?
Our MOQ is 8 tons for each specification. However, for some specifications, we have aluminum sheet stock. The lower demand can be taken as a sample order. So please contact us directly for the specific situation if your order is smaller than MOQ.
3. What's your package and shipping?
Each piece of aluminum sheet for fuel tanker will be covered with paper or film to ensure its smooth surface.

Plastic or kraft paper packages are used to prevent the aluminum sheet from the moisture and rain.

Install wooden pallets and use steel belts to reinforce them to avoid collisions during transportation.

The Aluminum sheets are packed in wooden boxes and brackets with fumigation marks.

The packaging can also be customized according to the customer's other packaging requirements.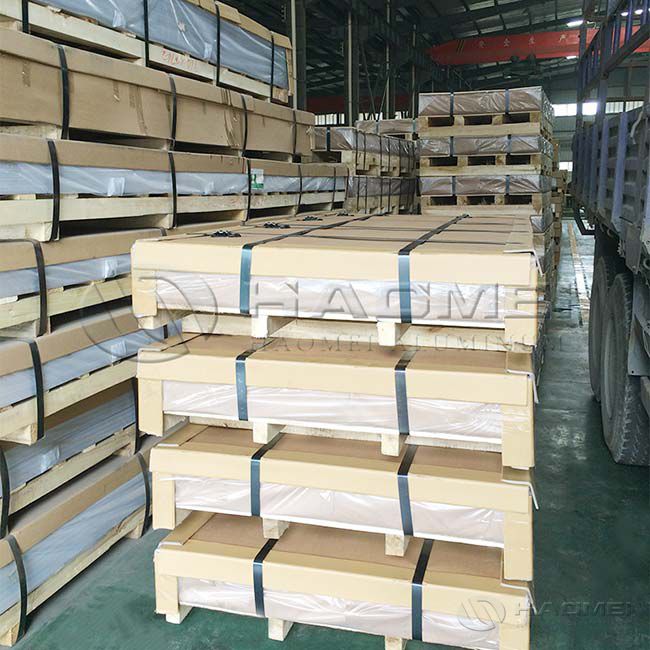 Original Source:https://www.aluminumtankerplate.com/aluminum-5059
Tags: aluminum 5059 , aluminum sheet for fuel tanker , aluminium coil for tankers
Related Blog
Related Application
Contact Us