5083 or 5754 for Aluminium Alloy Load Tanker
5754 aluminum coil can be used to make tank car bodies and bulkhead, which can reduce the truck weight, increase the load, reduce fuel consumption and reduce exhaust emissions. Moreover, the 5754 aluminum plate has strong corrosion resistance and can greatly extend the service life of the tank car. Therefore, it is favored by the tank truck manufacturers.
The aluminum plate for tanker body generally use aluminum-magnesium alloy like aluminium tooling plate 5083. 5083 aluminum plate is also a high quality material for manufacturing liquefied natural gas storage tanks. Not only is it an ultra-low temperature structural material, but it is also easy to process and shape, and has good weldability and high recovery rate.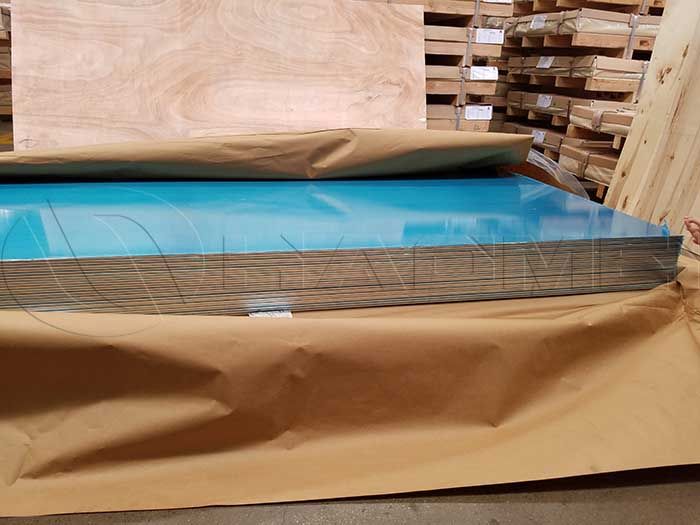 5083 aluminum sheet is also commonly used in all-aluminum container body, automobile fuel tank, gas storage tank, bus skin, C82 coal truck, automobile roof, bottom guard plate, etc. Its common tempers are 5083H116, 5083H321 and 5083H112.
Both 5754 aluminum and 5083 aluminum plate belong to the aluminum-magnesium alloy. The main difference between the two is the magnesium alloy content, hardness and elongation. The magnesium alloy content of the 5754 aluminum plate is around 3%, and the magnesium alloy content of the 5083 aluminum plate is as high as around 4.5%. 5083 alloy has a higher hardness and its price is also higher compared with 5754 aluminum.
The magnesium content of 5052 is slightly higher than that of 5754, so the hardness of 5052 is better than that of 5754, but the toughness of 5754 is better than that of 5052. In addition, the silicon content of 5754 is higher than that of 5052. The silicon content affects the forging function and corrosion resistance of aluminum alloys, so 5754 aluminum plate has better forging performance and corrosion resistance.
Aluminum 5754 h22, h111 and HO is its common tempers for it can be bent in this state. Its price is higher than that of 5052 aluminum sheet. During the production of 5754 aluminum alloy plate, the ingot is annealed after hot rolling and cold rolling, and the annealing process is the key to the final performance of the finished plate.
5xxx aluminum alloy, that is Al-Mg aluminum sheet, is the with the best comprehensive performance among the current 8 aluminum plate series. Haomei Aluminum has all the main 5000 aluminum alloy grades including 5052, 50583, 5754, 5454, 5086 and 5089. Welcome to leave message below to inquire what you need.
Original Source:https://www.aluminumtankerplate.com/a/5083-or-5754-for-aluminium-alloy-load-tanker.html
Tags: aluminum plate for tanker body ,
Prev:AA 5083 and 5059 Aluminum Tanker Plate
Contact Us