Aluminum 5083 H111 for Tankers
There are various types of tankers, including oil tanker, cement tanker, natural gas tanker, sprinkler, etc. These large tank trucks are undergoing a stage of transition from steel to aluminum. At present, the proportion of aluminum tanker or all-aluminum tank truck in the market is getting higher and higher, and they are enthusiastically sought after by the public.
Aluminum 5083 h111 is a popular kind of aluminum plate for tankers in Europe. Compared with steel, 5083 aluminum plate with same thickness has the service life of at least 15 years.The weight of the same size tank body has also been reduced by about 25%, which reduces fuel consumption and greatly improve its economic benefits.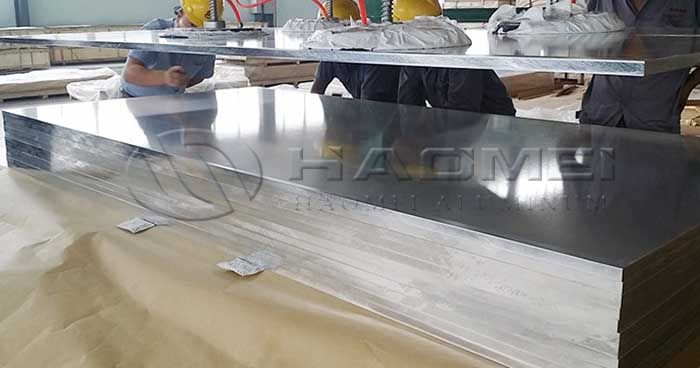 The tank cylinder is usually made of aluminum 5083 h111. The bulkhead and the tank head of the tank cylinder is made of 5083-O aluminum sheet for 5083-O aluminum sheet is relatively soft and is suitable for bending.
Aluminum 5083 H111 is of low density, high tensile strength and high elongation. In the same area, the weight of aluminum-magnesium alloy is lower than other alloy series. In addition, 5083-H111 aluminum has high strength, good workability, corrosion resistance and welding performance.
In the temperature within 135 ℃, the mechanical properties of 5083 (O/H111) are better than those of 5454 (O/H111). Therefore, when the temperature of the transported bulk materials is not higher than 135 ℃, such as cement, the aluminum alloy tanker can choose 5083 aluminum sheet as its raw material. In addition, 5083 (O/H111) material as a powder tanker material has a sufficient market foundation in Europe.
The usual width of 5083 aluminum plate for tankers is 2.2 meters, and the thickness is 5mm, 6mm, 7mm or 8mm. A tanker is usually welded by 4-6 ultra-wide aluminum plates welded together. Welcome to leave message below to inquire 5083 aluminium plate price directly.
Original Source:https://www.aluminumtankerplate.com/a/aluminum-5083-h111-for-tankers.html
Tags: aluminium 5083 h111 , 5083 aluminium plate price , aluminium plate for tankers ,
Prev:5083 Aluminum Wide Plate for Tankers
Contact Us