Aluminum Sheet for Fuel Tank Truck Material
Oil tank trucks are hazardous chemical transport vehicles. There are three commonly used tank materials: carbon steel, stainless steel and aluminum alloy. Among them, carbon steel tanks are the most affordable, stainless steel is the most expensive, and aluminum alloy has the lightest weight.
In recent years, the use of aluminum alloy tank trucks has become more and more frequent. This is mainly because the use of aluminum alloy tanks can greatly reduce the weight of the vehicle and improve transportation efficiency.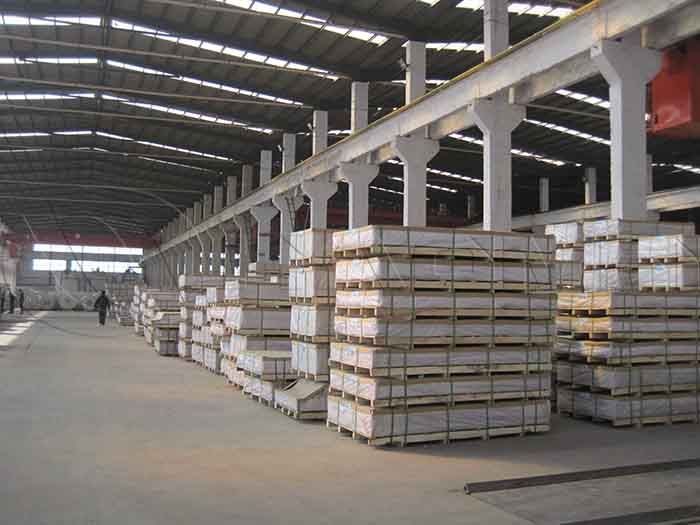 When the tank truck is running at high speed, if it brakes suddenly in an unexpected situation, the liquid in the tank will have a huge impact on the tank body due to the effect of inertia. Therefore, a bulkhead plate is installed in the intermediate tank body to reduce the impact force.
Aluminum alloys are made of aluminum ingots with a purity of more than 92% as the main raw material, and metal elements such as carbon, magnesium, silicon, sulfur, etc. are added to increase strength, hardness, wear resistance, etc., to form aluminum alloys. The aluminum alloy for bulkhead plate usually choose aluminum tooling plate 5083.
The common tempers of 5083 aluminum plate are 5083H116, 5083H321 and 5083H112. It has good corrosion resistance, high flatness and good corrosion resistance. It is processed directly from hot-rolled coils, through finishing, annealing, cleaning, and flattening.
5083 aluminum plate is suitable for mechanical parts, chemical equipment accessories, shipbuilding, yacht, cruise ship hull manufacturing and other industries that require high strength and high corrosion resistance.
5083 aluminum sheet is also commonly used in all-aluminum container body, aluminum alloy tank truck, automobile fuel tank, gas storage tank, bus skin, C82 coal truck, automobile roof plate,etc.
Aluminum 5083 is also suitable for mold manufacturing, LNG storage tanks, flange materials, GIS high-voltage switch housings, precision machining, etc. Haomei Aluminium also has other alloys for bulkhead plate.
Original Source:https://www.aluminumtankerplate.com/a/aluminum-sheet-for-fuel-tank-truck-material.html
Tags: 5083 aluminum plate ,
Prev:Aluminium 5754 Properties
Contact Us