Aluminium 5083 Plate for Special Vehicles
There are many types and shapes of tank trucks. Some tanks have very large volumes, such as 28,000L storage tanks on ships transporting liquefied natural gas (LNG), and some tanks are vacuum. Under certain conditions, the weight of the chassis is determined and and that of the tank body becomes the decisive factor affecting the weight of the tank truck. For this reason, as long as aluminum and aluminum alloys have no effect on the quality of the transported materials, they must be welded with aluminum or aluminum alloy plates to realize lightweight.
Aluminum 5083 plate is an aluminum alloy containing magnesium and trace amounts of manganese and chromium. It is highly resistant to seawater and industrial chemicals. 5083 alloy still has special strength after welding. Therefore, it is widely used in LNG tank, semi-trailers and fuel tankers.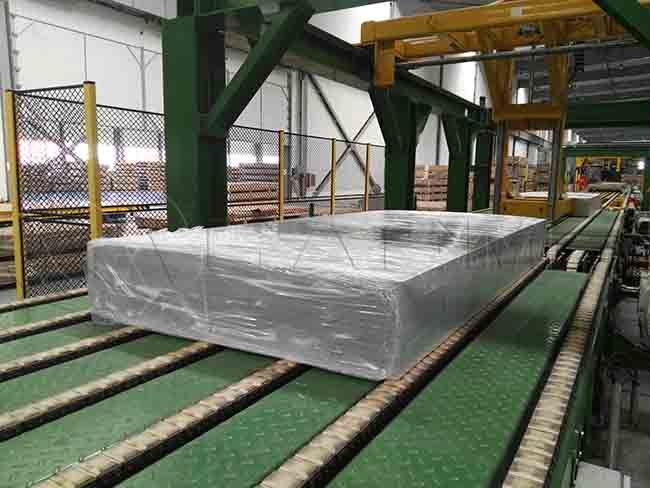 The 5000 series aluminum alloy has good corrosion resistance and weldability. The tank body made of aluminum alloy can transport various liquids or liquefied gas without any protective coating inside, and because there is no corrosion, the oil quality is cleaner. The 5083 aluminum plate for the oil tank trucks and other chemical transport features large size, medium strength, high quality surface and high formability.
Both the 5754 aluminum plate and the 5083 aluminum plate belong to the aluminum-magnesium alloy plate. The main difference between the two is the magnesium alloy content, hardness and elongation. The magnesium alloy content of the 5754 aluminum plate is around 3%, and the magnesium alloy content of the 5083 aluminum plate is as high as around 4.5%. At the same time, the hardness of 5083 aluminum plate is higher than that of 5754 aluminum plate and 5083 aluminum sheet price is also very high.
Oil tanks for transporting aviation gasoline and jet kerosene must be welded with aluminum alloy, because even if stainless steel tanks are used, a very small amount of iron will enter the oil, which is not allowed. They are welded with 5083 alloy, and the thickness of the aluminum plate is 5mm-6mm. The material of the bulkhead and baffle is also 5083 aluminum. Welcome to leave message below to inquire 5083 aluminum plate price.
Original Source:https://www.aluminumtankerplate.com/a/aluminium-5083-plate-for-special-vehicles.html
Tags: 5083 aluminum plate ,
Prev:5083 Aluminum Tooling Plate for Fuel and LNG Tank
Contact Us