Aluminum 5083 5754 for Oil Tank Truck
Aluminum oil tank truck is a tank-shaped transport vehicle, which is used to transport various liquids, liquefied gases and powdered goods, such as gasoline, crude oil, various viscous oils, vegetable oils, liquid ammonia, wine, water, various acid-base liquids,etc.
The alloy aluminium plate for tan truck has the advantages of high strength, good extrudability, good weldability, and good corrosion resistance. 5xxx Al-Mg alloy represented by 5052/5083/5754/5182, etc., is currently the most widely used alloy series, with high cost performance, excellent processability, weldability and other properties. AW 5083 h111 is commonly used.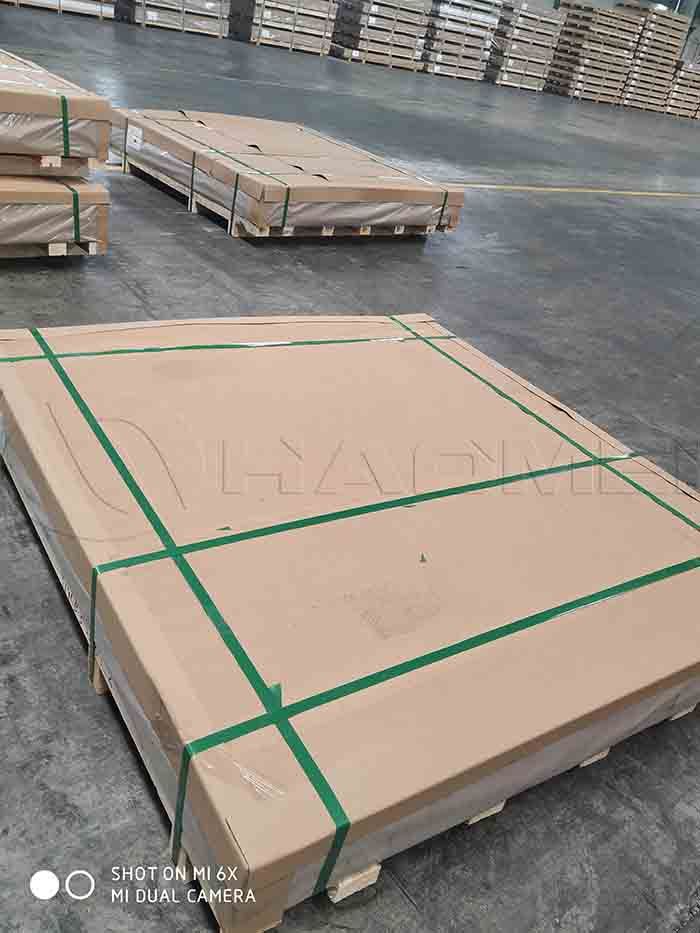 The steel tank body is heavy and its corrosion resistance time is short. After being used as an engineering vehicle, the tank body is in contact with the transported liquid oil. After a long period of corrosion, the thickness of the tank body material will become thinner and thinner. After 6 years of use, it must be scrapped after testing.
The oil tank truck made of the 5083 aluminum plate with the same thickness has a corrosion resistance time of up to 15 years, and the tank body of the same size has reduced its own weight by about 25%.
5083, 5182 and other aluminum alloy plate is suitable for making the tank bodies of oil tankers and other chemical transport vehicles. It has the characteristics of large size, medium strength, high-quality surface, high formability, and has good corrosion resistance and welding performance, and recyclability.
In particular, the toughness and strength of 5083-H321 aluminum alloy will increase at low temperature, which is very suitable for use in storage tanks for liquefied natural gas (LNG) in transport ships.
The 5754 aluminum plate and the 5083 aluminum plate are both aluminum-magnesium alloy aluminum plates. The main difference between the two is the magnesium alloy content, hardness and elongation. The magnesium alloy content of the 5754 aluminum plate is around 3%, and the magnesium alloy content of the 5083 aluminum plate is as high as around 4.5%.
At the same time, 5083 aluminum sheet price is also relatively high. Generally, the higher the magnesium alloy content, the higher the hardness, so customers can choose 5754 aluminum plate or 5083 aluminum plate according to actual needs.
5754 Aluminum plate's Mg content is also higher than that of 5052 aluminum plate. Usually, 5754 h14, h111 and HO is often used. Its price is higher than 5052 aluminum alloy plate. Welcome to leave message below to inquire what you need.
Original Source:https://www.aluminumtankerplate.com/a/aluminum-5083-5754-for-oil-tank-truck.html
Tags: alloy aluminium plate for tank truck ,
Prev:5754 5454 Aluminum Sheet for Trailer
Contact Us