5754 5454 Aluminum Sheet for Making Fuel Tanker
5754 aluminum plate is a typical Al-Mg alloy. It has the characteristics of medium strength, good corrosion resistance and weldability, and easy processing and forming. 5754 aluminum alloy plates in different heat treatment states are widely used in welded structural parts, large roof panels, automobile manufacturing, rail transit, shipbuilding manufacturing and other fields. Among them, 5754 h22 and h32 are more often used. What are the aluminum 5754 h22 properties? 5754 h22 aluminum means that after the work hardening, its strength is 190-240 MPa, elongation is over 12, and its yield strength is over 80 MPa.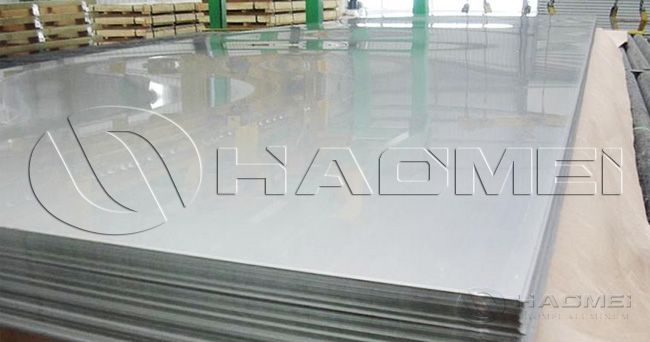 5754 aluminum alloy contains low magnesium content, and its plates are mostly used in the annealed state. The cold working rate of the 5754H2n aluminum alloy before annealing is more than 75%. The annealing temperatures of the H22, H24, H26, and H28 states are 250, 230, 210, and 180 degrees Celsius respectively, and the holding time is 2 hours.
5454 aluminum alloy is also a kind of rust-proof aluminum sheets, which can adapt to harsh corrosive environments. Its strength is about 20% higher than that of 5052 aluminum plate, and its characteristics are similar to that of 5154 aluminum plate. However, its corrosion resistance in harsh environments is better than 5154. It is commonly used in fuel tankers, marine facility pipelines, automobile wheels, etc.
Whether from the perspective of economic benefits, social benefits, or safety and environment, the aluminum alloy load tankers made of 5454 alloy have incomparable advantages. Aluminum tank trucks are about 20% lighter than steel tank trucks of the same size, and their transportation capacity is increased by 30%.
At the same time, because the 5454 aluminum alloy has high strength, good corrosion resistance and wear resistance, it ensures that the tank truck is more wear-resistant and durable, has a long life, is more economical and environmentally friendly, and achieves a lightweight vehicle body.
Haomei Aluminum can offer 5754 and 5454 aluminum sheets with thickness ranging from 0.15-600mm, width ranging from 20-2650mm, and length ranging from 500-16000mm, to meet the diverse needs of different customers.
When packaging 5754 and 5454 alloy, the aluminum plates should be sandwiched with paper or film to ensure that the surface of the aluminum material is intact and without scratches. When packing, wooden pallets are installed and reinforced with steel strips to avoid collisions during transportation and ensure that the geometric shape of the aluminum plates remains unchanged.
Original Source:https://www.aluminumtankerplate.com/a/5754-5454-aluminum-sheet-for-making-fuel-tanker.html
Tags: 5754 aluminum plate ,
Prev:5754 5083 Aluminum Sheet for Special Vehicles
Contact Us