5454 Aluminum Plate for Tankers Cylinder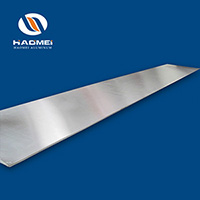 Aluminum alloy load tanker is inevitable trend of automobile lightweight. More than 90% of aluminum alloy tankers in Europe, the United States, Australia, Japan and other countries use aluminum sheet as the raw material.
It reduces fuel consumption and tire wear during transportation, thereby reducing daily operating and maintenance cost. The length of the commonly used aluminum plate is generally within 12.5 meters, the width is less than 2.2 meters, and the common thickness is generally 5, 6, 7, 8mm.
What is 5454 aluminum plate

5454 aluminum plate is a typical rust-proof aluminum. Its strength is about the same as that of 5154, about 20% greater than that of 5052 aluminum. It can adapt to harsh corrosive environments and is is widely used in the fields of automobiles and aluminum tankers.
Application of 5454 aluminum sheet
1. 5454-H32 aluminum sheet is mainly used for insulation tanks and polishing tank truck.
2. 5-6mm 5454-H32/H111 aluminum plate can be used for tank body; 7-7.2mm 5454-O aluminum plate can be used for tankers head; 5-6 mm 5454-O aluminum plate can be used for wash board.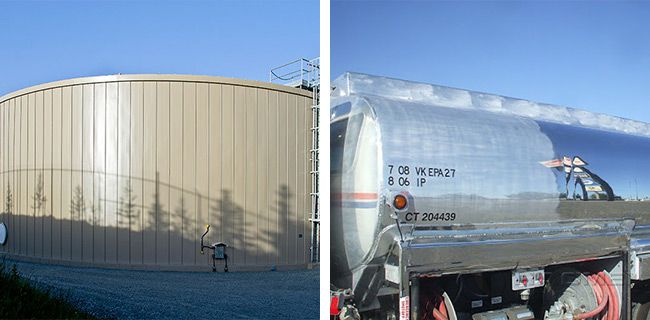 Specification of 5454 aluminium sheet for tankers
Chemical composition
| | | | | | | | | | |
| --- | --- | --- | --- | --- | --- | --- | --- | --- | --- |
| Alloy | Si | Fe | Cu | Mn | Mg | Cr | Zn | Ti | Standard |
| 5454 | 0.25 | 0.40 | 0.10 | 0.50-1.0 | 2.4-3.0 | 0.05-0.20 | 0.25 | 0.20 | EN573(WT%) |
Mechanical performance
Alloy

Temper

Yield Strength

Rp0.2(Mpa)

Tensile Strength

Rm(Mpa)

Elongation

A50(50%)

5454

H32

≥250

≥180

≥8
Size
Alloy

Temper

Thickness

Width

Length

5454

F, O, H12, H14, H16, H18,H19,

H22, H24, H26, H28, H32, H34,

H36, H38, H111, H112, H114, H116, H321

0.3-600

20-2650

500-16000
Advantages of 5454 aluminum plate for tankers cylinder
1. Since 5454 aluminum sheet has less hard and brittle compounds, and it is not easy to produce processing cracks.
2. It has has strong plasticity and low welding twill tendency.
3. 5454 aluminum sheet has good corrosion resistance and high tensile strength. Aluminum alloy has incomparable corrosion resistance than steel.
4. The tank made of 5454aluminum alloy can transport various liquids or liquefied gases without any protective layer inside.
5. The aluminum tanker plate has good conductivity and energy absorption performance. It will not generate sparks when it collides with other vehicles, thus reducing the occurrence of accidents such as explosions.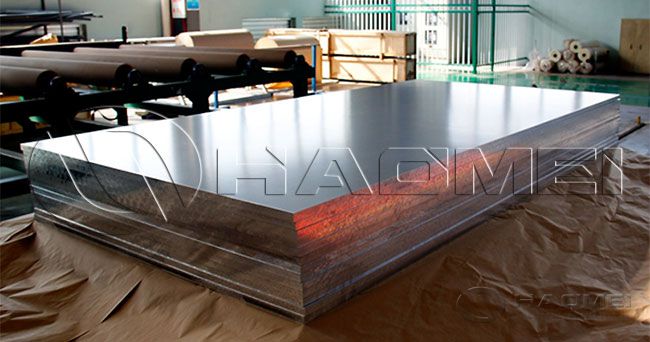 Why choose Haomei Aluminum
Haomei Aluminum is a big 5454 aluminum plate supplier. There are its five advantages:
1. The six-high cold rolling mill can produce 5454 aluminum wide plate with a flat pattern and neat trimming.
2. The "1+1" production line provides a strong foundation for the large-scale production of 5454 aluminum plates and further guarantees the good performance of 5454 aluminum plates.
3. The melt multi-stage combined purification technology and ensure the purity of the melt reach aviation level. It provides ingot casting guarantee for the production of high-quality aluminum sheet.
4. Haomei 5454 aluminum plate is available for different welding methods such as TIG, MIG, FSW, EBW,etc.
5. It can provide aluminum wide plate for tankers. The aluminum sheet width can reach 3800mm and aluminum coil width can reach 2650mm. Its length is 2000-27000mm. The aluminum wide plate can reduce welding seam, thus enhancing strength of base metal and corrosion resistance.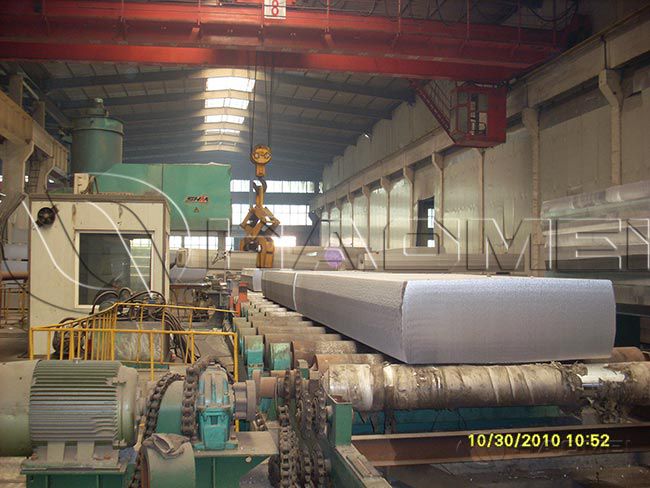 Packaging and shipping
Each piece of aluminum sheet will be covered with paper or film to ensure its smooth surface.

Plastic or kraft paper packages are used to prevent the aluminum sheet from the moisture and rain.

Install wooden pallets and use steel belts to reinforce them to avoid collisions during transportation.

The Aluminum sheets are packed in wooden boxes and brackets with fumigation marks.

The packaging can also be customized according to the customer's other packaging requirements.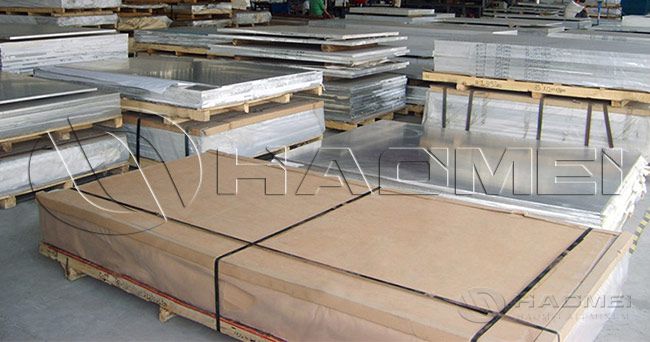 Original Source:https://www.aluminumtankerplate.com/aluminum-5454
Tags: 5454 aluminum sheet , 5454 aluminum plate suppliers , aluminium plate for tankers cylinder
Related Blog
Related Application
Contact Us