Aluminum Plate 5754 for Tank Truck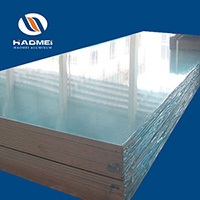 5754 aluminum plate is widely used for the tank truck, passenger cars, ships,etc. It belongs to Al-Mg anti-rust aluminum, which is of medium strength, good corrosion resistance, weldability and easy processing and forming. It is widely used in passenger cars, tank trucks, ships,offshore facilities,etc.
Why choose alloy aluminum sheet for tank truck
With the development of automobile lightweight, aluminum alloy load tanker has gradually replaced steel tank truck. As an important logistics equipment, tank trucks are widely used in the automobile transportation industry.
For tank trucks, the weight of the tank body accounts for a large proportion of the weight of the entire vehicle. Reducing the weight of the tank body has become the focus of many tank truck manufacturers. Aluminum plate for tank truck is recognized as an ideal material for automobile lightweight.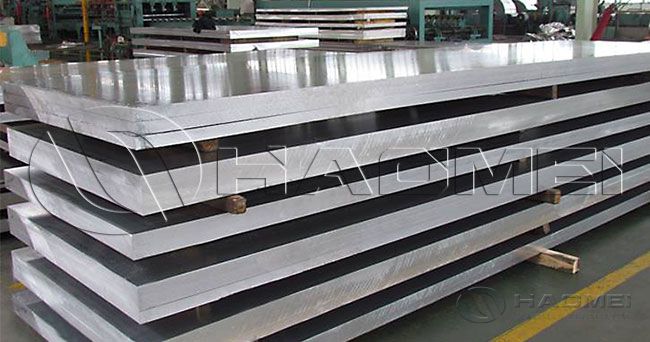 Advantage of 5754 aluminum plate
1. 5754 aluminum plate is of light weight. It density is only 2.71g/cm3. The 5754 aluminum alloy of the same volume is almost only 1/3 of the weight of steel.
2. 5754 aluminium plate has strong corrosion resistance. The tankers made of aluminum alloy can transport various liquids or liquefied gases without any protective layer inside.
3. The recovery value of 5754 aluminum sheet is very high. After being scrapped, the aluminum alloy tank body has no major damage and can be recycled and reused.
4. The aluminum plate has good conductivity and energy absorption performance, contributing to less serious accident such as explosion.
Specification of 5754 aluminum sheet
Chemical composition
| | | | | | | | | | | |
| --- | --- | --- | --- | --- | --- | --- | --- | --- | --- | --- |
| Alloy | Si | Fe | Cu | Mn | Mg | Cr | Zn | Ti | Others(%) | |
| Each | Sum | | | | | | | | | |
| 5754 | 0.40 | 0.40 | 0.10 | 0.05 | 2.6-3.6 | 0.30 | 0.20 | 0.15 | 0.05 | 0.15 |
Mechanical performance
Alloy

Temper

Yield Strength

Rp0.2(Mpa)

Tensile Strength

Rm(Mpa)

Elongation

A50(50%)

5754

O/H111

190-240

≥80

≥16

H112

≥190

≥80

≥7



Size of 5754 aluminum plate
| | | | |
| --- | --- | --- | --- |
| Alloy | Thickness(mm) | Width(mm) | Length(mm) |
| 5754 | 2.0-8.0 | 1000-2000 | 2000-12000 |
Features of Haomei alloy aluminum plate for tank truck
1. Haomei aluminum plate is of smooth surface, no cracks, no corrosion spots and no traces of nitrate.
2. There is no peeling, bubbles, rough surface and local mechanical damage on the surface.
3. It is of excellent corrosion resistance, high fatigue strength, and high weldability.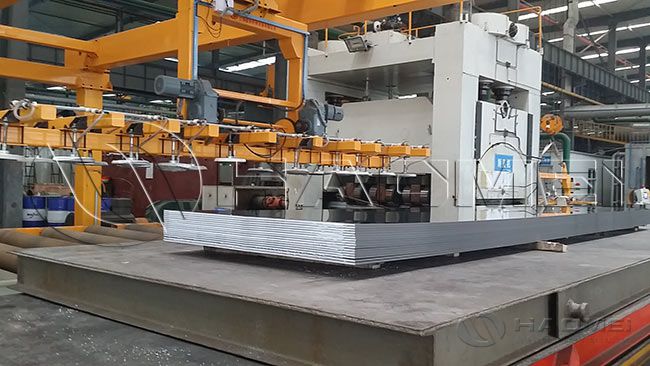 Application of 5754 aluminum sheet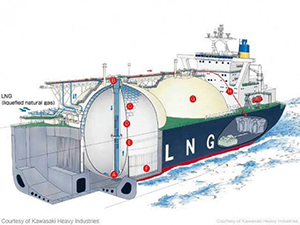 The 5754 aluminum plate has good elongation rate, high strength, good compatibility with gasoline and diesel, and can avoid oil pollution. Good elongation rate can also improve the safety of the tank truck, reduce safety hazards, and have a high recycling rate.
2. Marine aluminum plate
The 5754 aluminum plate can completely meet the requirements of marine aluminum plate. It has a small specific gravity, which can reduce the weight of the ship, saving energy and increasing the load. It has good corrosion resistance, which can adapt to the harsh environment on the ocean and extend the service life. Moreover, it has good welding and processing performance, which is conducive to later processing.
3. Aircraft fuel tank
The 5754 aluminum sheet is of light weight and good ductility. It can be used as an aircraft fuel tank material to increase capacity and reduce aircraft weight.
4. Aluminum alloy doors and windows
The aluminum doors and windows made of 3754 aluminum sheet has good performance, high strength, corrosion resistance, and more durable. It is easy to paint in post-processing and is often used to make high-grade alloy doors and windows.
FAQ
1. How to get a quotation?
There are three ways to contact us to get a quotation:
Fill in the form on any page of the website

Send inquiry to sale@alumhm.com

Contact us through Wechat, Whatsapp and phone: +86-15978414719
2. Which kind of information should the customer provide?
A: Please provide the required aluminum sheet thickness, width, length (mm), total demand (tons), so that we can provide you with an accurate quotation. Such as: 5754 aluminum plate, 3*1220*2440mm, demand 30 tons/month, for fuel tanker body.
3. What's your package and shipping?
Each piece of aluminum sheet will be covered with paper or film to ensure its smooth surface.

Plastic or kraft paper packages are used to prevent the aluminum sheet from the moisture and rain.

Install wooden pallets and use steel belts to reinforce them to avoid collisions during transportation.

The Aluminum sheets are packed in wooden boxes and brackets with fumigation marks.

The packaging can also be customized according to the customer's other packaging requirements.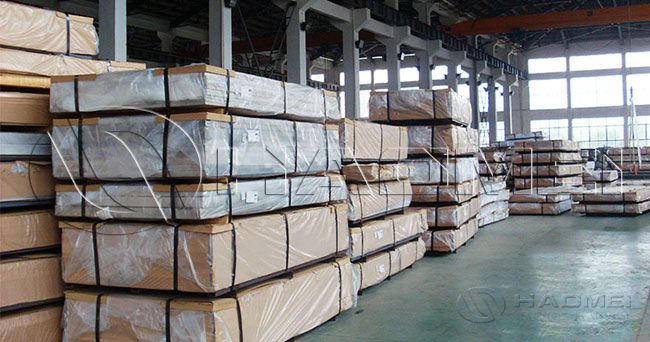 Original Source:https://www.aluminumtankerplate.com/aluminum-5754
Tags: 5754 aluminum plate , 5754 aluminum sheet , alloy aluminium plate for tank truck
Related Blog
Related Application
Contact Us