Aluminum Plate for LNG Tank
What is LNG tank
The liquefied natural gas is also called LNG. The boiling point of liquefied natural gas under low temperature and normal pressure is -160℃. LNG chooses low-temperature and normal-pressure storage method, which reduces the temperature of natural gas below the boiling point, so that the operating pressure of the liquid storage tank is slightly higher than normal pressure.
Compared with the high-pressure normal-temperature storage method, it can greatly reduce the thickness of the tank wall and improve safety performance. There are two LNG storage equipment: LNG storage tank and MOSS LNG Tank Ship.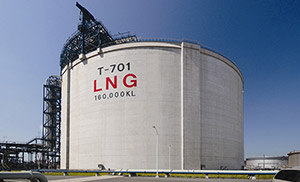 Therefore, LNG requires liquid storage tanks to have good low temperature resistance and excellent cold retention performance. The inner tank wall is the main component of the low-temperature storage tank. The 5083 aluminum plate meets the material performance requirements of the LNG storage tank.
Large-scale liquefied natural gas transport ship, referred to as LNG ship, is the main means of transporting natural gas by sea. The outstanding physical properties of aluminum alloy plate make it an ideal choice for the manufacturing Moss LNG tank. From the perspective of ship designers, ships made of aluminum alloy can achieve higher speed and longer service life.
The superior advantages of 5083 aluminum plate for LNG tank
5083 aluminum alloy has high strength, good plasticity, corrosion resistance and processability, and has become a widely used material for manufacturing low temperature storage tanks such as LNG storage tank and LNG ships.
5083 aluminum plate for LNG storage tank and SUS304 austenitic stainless steel are also materials composed of cubic lattice, so they can be used in the lowest temperature range. Because its strength is lower than 9% Ni steel, its plate thickness is relatively thick, but its weight is light, and it has good bending workability and weldability. Therefore, like 9% Ni steel, it is used as one of the main materials of LNG storage tank, especially the LNG ship.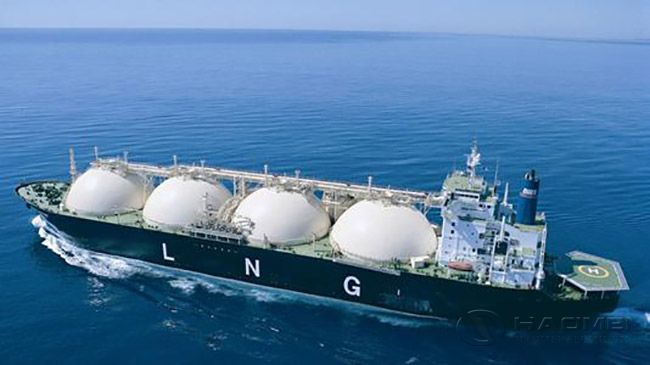 There are LNG tanks with the main wall structure entirely made of 5083 aluminum alloy, but most aluminum alloys have become important materials for the top structure of the storage tank because of their unique light weight and corrosion resistance.
Tank tops made of aluminum alloys also have better safety and economic advantages: fire resistance, excellent corrosion resistance and cleanliness and good economic effect.
5083 aluminum plate for Moss LNG tank
Tensile Strength Rm(Mpa): 110-136
Elongation A50(50%): ≥20
The annealing temperature is: 415
Yield strength Rp0.2(Mpa): ≥110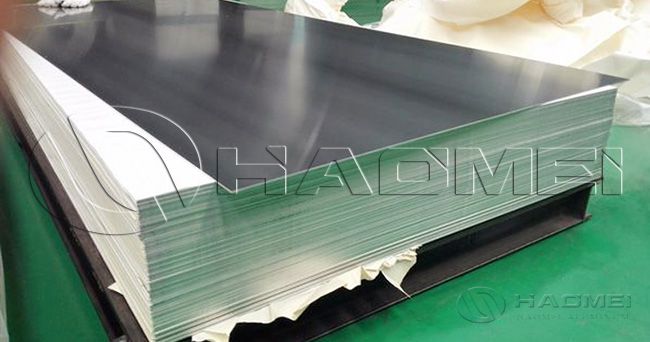 What Haomei Aluminum can offer
Haomei Aluminum can customize 5083 aluminum plates in different tempers and specifications with a thickness of 0.5-500mm, a width of 20-2650mm, and a length of 500-16000mm. Through alloy composition determination, melting and casting process optimization, homogenization heat treatment and rolling process tests, we can ensure the best quality of 5083 aluminum sheet for tankers.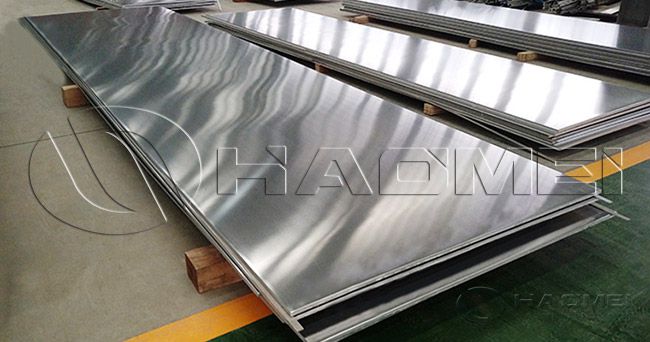 Original Source:https://www.aluminumtankerplate.com/aluminum-plate-for-lng-tank
Tags: aluminum plate for lng tank , aluminum plate for lng storage tank , aluminum plate for moss lng tank
Contact Us