5182 Aluminum Sheet for Tanker Cylinder/Head/Wash board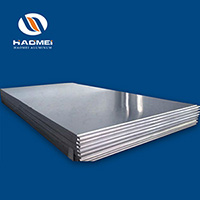 5182 aluminum sheet is specially used for the European high-magnesium tank truck. It is lighter than 5083 alloy and has excellent weldability. It is the raw material of the latest high-magnesium tanker for transporting dangerous goods in the Europe. Its tensile strength and elongation value are relatively high. It can be used for different parts like tanker cylinder, head, wash board and bulkhead.
Why choose aluminum sheet for tank truck
Aluminum sheet is widely used in the manufacturing field of tank truck because of its light weight, good corrosion resistance, weldability, electrical conductivity, long life, low maintenance costs, and high recycling value.
At present, there are mainly three types of aluminum sheets for tankers: 5083, 5182 and 5454. 5182 aluminum belongs to the Al-Mg alloy and has a wide range of applications. In addition to the above features, it also has good cold workability and medium strength.
Features of 5182 aluminum for tanker cylinder
1. The thickness of the aluminum fuel tank made of 5182 aluminum can be 0.5-1mm lower than that of 5083 alloy when the diameter is the same.
2. It has passed the SGS automotive aluminum quality management system certification.
3. Its welding performance of gas welding, argon arc welding, spot welding and seam welding is all very good.
4. Its surface is of high quality. There is no peeling, bubbles, rough surface and local mechanical damage.
Specification of 5182 aluminum sheet
Quality control points
| | | | |
| --- | --- | --- | --- |
| Parts of Tanker | Quality Control Points | | |
| Ⅰ | Ⅱ | Ⅲ | |
| Cylinder /Tank Head | Surface quality,mechanical property, thickness tolerance | / | Flatness |
| Bulkhead/ Wash Board | Mechanical property, thickness tolerance | Surface quality | Flatness |
Chemical composition
| | | | | | | | | | |
| --- | --- | --- | --- | --- | --- | --- | --- | --- | --- |
| Alloy | Si | Fe | Cu | Mn | Mg | Cr | Zn | Ti | Standard |
| 5182 | 0.20 | 0.35 | 0.15 | 0.20-0.50 | 4.0-5.0 | 0.10 | 0.25 | 0.10 | EN573(WT%) |
Size
Alloy

Temper

Thickness(mm)

Width(mm)

Length(mm)

5182

O,H12,H14,H16,H18,H19,

H22,H24,H26,H28,H32,H34,

H36,H38,H111,H112,H114,H116,H321

0.15-600

20-2650

500-16000
Applications of 5182 aluminum
1. It is often used to make low-load parts that work in liquid or gaseous media, such as fuel tanks, gasoline or lubricating oil pipes, various liquid containers and other small-load parts made by deep drawing.
2. 5182 thin aluminum sheet is usually used as can material and can lid material. Haomei 5182 aluminum sheet is of flat shape, small thickness tolerances, stable performance, excellent quality and high strength.
3. Because of its excellent plasticity and weldability, it iw widely used in the field of automobile, tank truck and ship manufacturing such as automobile doors, automobile hoods, tanker body,etc.

5182 aluminum sheet price
5182 aluminum plate price = aluminum ingot price + processing fee. Aluminum plate manufacturers generally take the price of aluminum ingots from the Yangtze River on the day of shipment. The processing fees are mainly determined by the specific specifications, tempers and amount.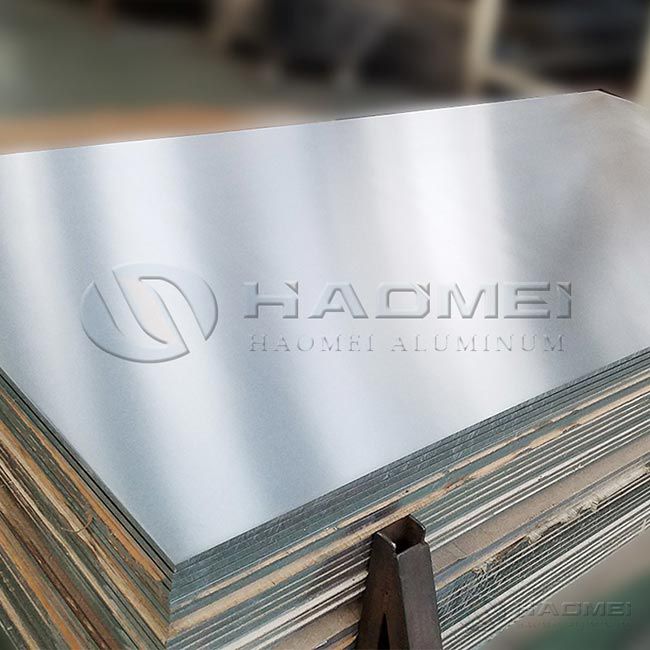 Why choose Haoemi Aluminum
1. Haomei 5182 aluminum alloy sheet has a good stamping effect and no cracks in the welding.
2. It has several advanced quality inspection laboratories:chemical analysis laboratory, oil analysis laboratory, spectral analysis laboratory, stretching laboratory, micro analysis laboratory, etc., to strictly control production material and monitor production process.
3. It applies the melt multi-stage combined purification technology to make the purity of the melt reach aviation level. It provides ingot casting guarantee for the production of high-quality aluminum alloy tanker plates.
4. It can provide aluminum wide plate for tankers. The aluminum sheet width can reach 3800mm and aluminum coil width can reach 2650mm. Its length is 2000-27000mm. The aluminum wide plate can reduce welding seam, thus enhancing strength of base metal and corrosion resistance.
5. We have 6 semi-continuous casting production lines, 10 continuous casting and rolling production lines, and 44 other large-scale processing equipment to ensure the shortest delivery.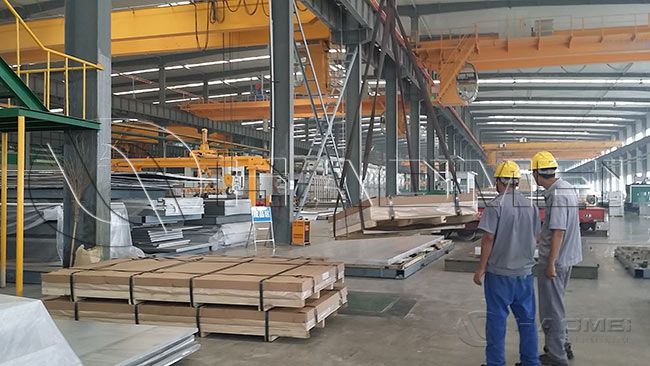 Original Source:https://www.aluminumtankerplate.com/aluminum-5182
Tags: 5182 aluminum , 5182 aluminum sheet , aluminum sheet for tank truck
Related Blog
Related Application
Contact Us