Aluminium Plate for Tanker Head
What is Tank head
It refers to the part used for the seal the end of the tank truck.The head of a cylinder is generally a revolving shell. According to the shape of the head surface, it can be divided into convex, cone, flat and combined shapes. It is connected to the cylinder by welding. The tank head is an indispensable and important part of pressure vessel equipment in many industries such as petrochemical, atomic energy, pharmaceutical industry,etc.
The function of aluminum head plate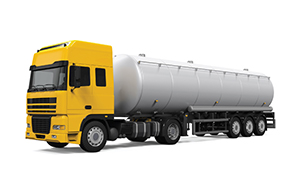 The tank head is the end cap on the pressure vessel and is a main pressure-bearing part of the pressure vessel.Its role is for the sealing effect. After the tanker head is welded, it cannot be disassembled. The quality of the aluminum head plate is directly related to the long-term safe and reliable operation of the tank truck.
The manufacturing of tank head
The tank head needs to resist the impact of oil on both sides of the tank body during vehicle transportation, therefore the tanker head is 1mm thicker than the cylinder. The aluminum plate for tank head is generally 7 mm thick.
The production of the tanker head needs to be cut into a circular shape by a cutting machine. Since the head and the cylinder are connected by double-sided welding, the shape and size of the two must be able to match. The requirements for the tank head are relatively high.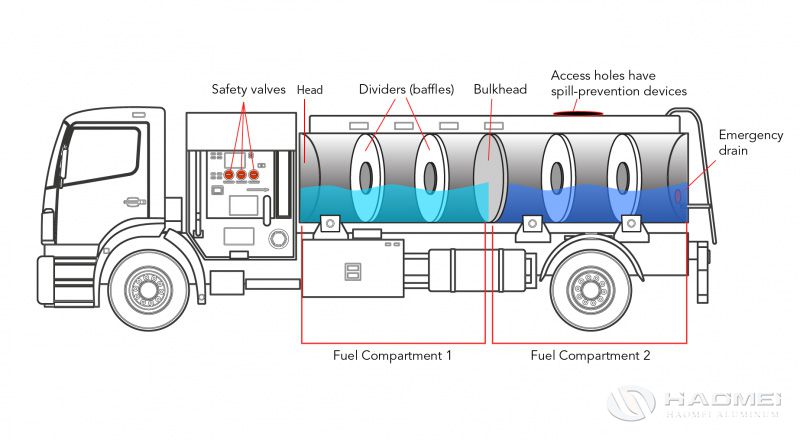 Alloys of aluminum head plate
5182 aluminum head plate is often used for the high-magnesium alloy tanker specially designed for road transportation of dangerous goods in recent years. Its tensile strength and elongation value are relatively high.
5754 aluminum plates are widely used in welded structures, storage tanks, pressure vessels, ship structures and offshore facilities, tank trucks,requiring excellent processing performance, excellent corrosion resistance, high fatigue strength, high weldability and medium static strength.
5059 aluminum sheet belongs to Al-Mg alloy. It is an aluminum alloy with excellent comprehensive performance, which is used in the fields of ships, yachts, cruise ships and tankers.
The 5454 aluminum plate is flat, bright and uniform, and no black spots. The use of 5454 aluminum head plate ban better ensure the uniform color of oil tank truck and avoid the crack of the sealing part.
The aluminum 5059 is of high strength, high plasticity and corrosion resistance, good weldability, and low cracking tendency. With its own unique advantages, it is widely used in special tank cars for dangerous goods such as petrochemicals.
While greatly improving the transportation efficiency, their application also takes into account the environmental protection performance, which provides a solution for the light weight and emission reduction of the tank trucks.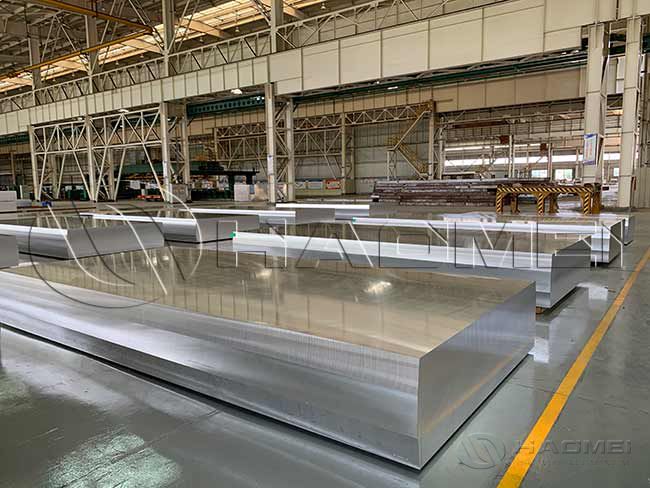 Specifications of alloy aluminum plate for tank truck
| | | | |
| --- | --- | --- | --- |
| Alloy | Thickness(mm) | Width(mm) | Length(mm) |
| 5083 | 2.0-8.0 | 1000-2000 | 2000-12600 |
| 5754 | 2.0-8.0 | 1000-2000 | 2000-12000 |
| 5454 | 2.0-8.0 | 1000-2000 | 500-16000 |
| 5182 | 4.0-7.0 | 20-2650 | 500-16000 |
| 5059 | 1.0-500 | 20-2650 | 500-16000 |
Original Source:https://www.aluminumtankerplate.com/aluminium-plate-for-tanker-head
Tags: aluminum plate for tank head , aluminum head plate , alloy aluminium plate for tank
Contact Us