Aluminum Alloy Sheets for Railcars
Tank trucks are transport vehicles with a tank-shaped body. They are used to transport various liquids, liquefied gases and powdery goods. These goods include gasoline, crude oil, various viscous oils, vegetable oils, liquid ammonia, wine, water,etc. Aluminum alloy tanks lead the lightweight trend in the tank truck industry and successfully subvert the design concept of traditional carbon steel tank trucks.
The process of replacing steel with 5083 aluminum plates in manufacturing tank trucks has been studied and demonstrated. In the past, the steel tank itself was heavy and had a short corrosion resistance time, usually six years. The 5083 aluminum plate with the same thickness has a corrosion resistance of up to 15 years. The weight of the tank of the same size is also reduced by about 25%, which reduces fuel consumption. 5083 h116 aluminum plate is a common temper.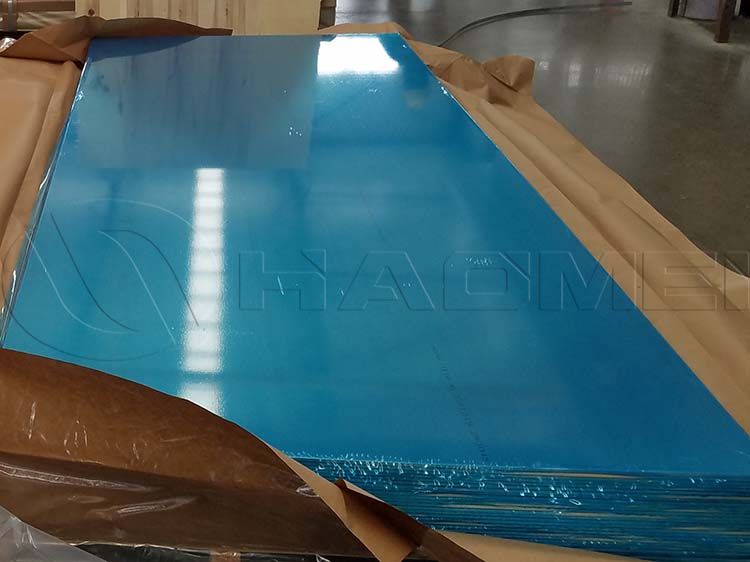 5083 aluminum plate that is suitable for oil tankers and other chemical transport vehicles, has the characteristics of large size, medium strength, high quality surface, high formability, good corrosion resistance and welding performance, and recyclability. It is not only safe and reliable, but also environmentally friendly.
5083 aluminum plates have an ultra-wide design. The aluminum plates for tank body are all ultra-wide aluminum plates. Such ultra-wide aluminum plates do not require excessive welding and can reduce the possibility of leakage if the welding is not in place.
The 16t oil tank truck developed by Japan's Mitsubishi Motors, except that the tank is welded with 5083 aluminum alloy plates, its frame (11210mm × 940mm × 300mm) is made of aluminum alloy profiles, which is 320kg lighter than the steel frame. The whole vehicle is lighter by 1.5t. Finite element analysis and experimental tests show that all-aluminum alloy tank trucks have sufficient stiffness and strength.
There are also other aluminium sheets transportation like 5059, 5454, 5754, 5182,etc. 5454 aluminum has better corrosion resistance than 5154 in harsh environments and is often used in fuel tanks, tanker barrels, marine facility pipelines, automobile wheels, etc.
Among them, 5182 aluminum alloy a tensile strength of more than 280MPa, a yield strength of more than 125, and an elongation of more than 26%. They have reached the "European Agreement on Road Transport of Dangerous Goods (ADR)" standards. Welcome to leave message below to inquire what you need.
Original Source:https://www.aluminumtankerplate.com/a/aluminum-alloy-sheets-for-railcars.html
Tags: aluminum plate for tanker body ,
Prev:What Is 5083 Aluminum Used For
Contact Us