Aluminum Grade 5083 for Fuel Tank Trailers
The two heaviest parts of the fuel tank trailers are the tank assembly and the frame assembly, which account for about 90% of the weight of the entire vehicle. After the tank assembly and frame assembly are all made of aluminum alloy parts, the weight of the entire vehicle is less than half that of the existing all-stainless steel semi-trailer, and one-third less than that of the semi-stainless steel and semi-aluminum alloy semi-trailer.
The typical grades of 5xxx aluminum alloys are 5052/5083/5754/5182, etc. 5 series is currently the most widely used alloy series, with high cost performance and excellent processability, weldability and other properties. Therefore, 5 series aluminum alloy is a good choice for rail transit.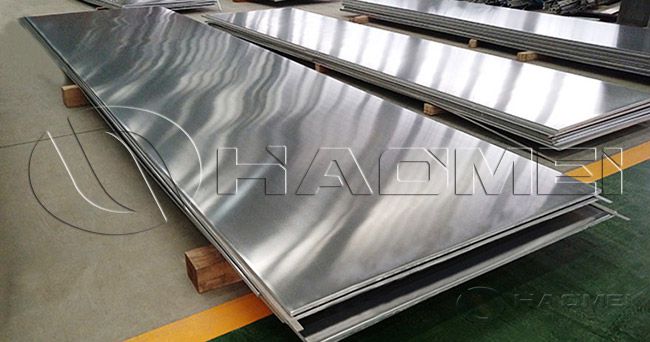 At present, most tank trailer manufacturers mainly uses aluminum grade 5083 as tank materials. The use of 5182 plates can better reflect its corrosion resistance and welding performance, and under the same loading weight, the tank wall thickness can be thinner and the weight can be lighter. In addition, 5454 plates can be used in high temperature environments or transport high temperature liquids.
5083 aluminum plate can store liquid materials very well. The 5083 aluminum plate itself has good corrosion resistance, which can prevent the tank from being easily rusted and corroded due to the storage of liquid materials, and can very well extend the service life of the tank. If the tank needs to be replaced later due to abnormalities, the original tank can be recycled, which can save costs to a certain extent.
The material of the baffles, bulkheads and head is the same as that of the tank body, which is also 5083 aluminum alloy. If the wall thickness of the head is equal to or greater than the tank body plate, the thickness of the baffles and bulkheads is 1mm thinner than that of the tank body. The thickness of the left and right support plates at the bottom of the tank body is 6mm~8mm, and the material is 5A06.
Since the tank trucks made of trailer aluminum sheets are lighter than carbon steel tank trucks, fuel consumption during transportation is reduced. When the no-load driving speed is 40 km/h, 60 km/h and 80 km/h, the fuel consumption of the aluminum alloy tank is reduced by 12.1%, 10% and 7.9% respectively compared with the carbon steel tank, thus reducing daily operating expenses. Welcome to leave message below to inquire the trailer aluminum sheets.
Original Source:https://www.aluminumtankerplate.com/a/aluminum-grade-5083-for-fuel-tank-trailers.html
Tags: 5083 aluminum plate ,
Prev:Aluminum Alloy Sheets for Railcars
Contact Us