Aluminum Tanker Plate Sizes
At present, the proportion of aluminum tank trucks or all-aluminum tank trucks in the market is getting higher and higher, and they are enthusiastically sought after by the public. The aluminum tanker plate sizes are very large. The 5083 ultra-wide aluminum plate is the main alloy material for aluminum tank trucks. Its length is of 4-12.5 meters.
5454 aluminum alloy is a typical 5xxx aluminum alloy. It can adapt to harsh corrosive environments. Its strength is about 20% higher than that of 5052 aluminum plate, and its characteristics are similar to that of 5154 aluminum plate. However, its corrosion resistance in harsh environments is better than 5154. It is commonly used in fuel tanks, tanker barrels, marine facility pipelines, automobile wheels, etc.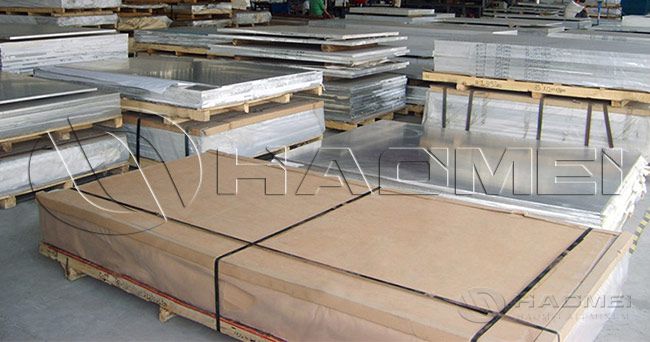 The common semi-trailer body side panels and inner panels are 4-5mm thick 5052 aluminum plates. The semi-trailer body is made of aluminum alloy plates and aluminum extrusion plates. Aluminum is the central pillar. The middle side is thick and has a flange. The thickness of the flange is equal to that of aluminum sheet.
5182 aluminum plate for oil tank trucks is the latest high magnesium alloy tank truck specially designed for the European Dangerous Goods Road Transport Agreement in recent years. Its tensile strength and elongation are relatively high. When 5182 aluminum alloy is used for welding, the mechanical properties during welding may be achieved to the minimum values specified for the base metal. The excellent quality of 5182 alloy plate improves the safety of aluminum alloy tank trucks.
5754 extra wide aluminum plate belongs to almg3, which is a product with high magnesium alloy content. It has good rust and corrosion resistance, medium hardness, and has a hardness higher than that of 5052 aluminum plate. It also has good sheet metal bending properties.
5754 aluminum sheet can be used to make tank truck bodies and bulkheads. It can reduce the weight of tank trucks, increase load capacity, reduce fuel consumption, and reduce exhaust emissions. Moreover, the 5754 aluminum plate has strong corrosion resistance and can greatly extend the service life of the tank truck.
Original Source:https://www.aluminumtankerplate.com/a/aluminum-tanker-plate-sizes.html
Tags: aluminium 5083 price ,
Prev:Aluminum Grade 5083 for Fuel Tank Trailers
Contact Us